Bespoke suits are often considered an exemplary example of the art of fine tailoring. A well-fitted suit is a must-have outfit in every man's closet. They are an age-old statement of evergreen class and style.
So, if you are wondering how to achieve that effortlessly refined style, a bespoke and custom-tailored suit could be the ultimate choice for you. However, it is not that easy to nail this sharp and sophisticated look. Several bespoke tailoring options are available that you will have to consider before you choose one. Luckily, our experts are at your service! Here's a quick guide to help you make the right decision for a tailored suit for yourself.
Different Types of Men's Suit Tailoring
#1 Bespoke
A bespoke suit is the highest quality of men's suit that money can buy, and it is made while keeping you in mind. An expert tailor takes precise measurements to assess your body shape and posture. All these measurements make your suit perfectly fitted to hug your body comfortably. After that, your tailor will choose from the most exclusive fabric options to provide you with the most luxurious experience ever.
From complex lapels to fancy linings, everything is kept in mind. At the House of Tailors, you are the centre of our tailoring universe. We can offer you endless design possibilities in bespoke tailoring to suit your unique personality and style.
#2 Off-The-Rack
What does the term 'off-the-rack' mean, you may ask? It is something that you buy right off the hangers from a store. These ready-made suits are available to purchase from any department store. Off-the-rack garments are made keeping in mind the standard size of your country or the brand. Further, to allow for a better fit, you can get it altered by a tailor to fit you better. Altering can include shortening the sleeves or legs of the pants, which means you can't make any changes in the design. These are readily available options when you are in a hurry or on a budget.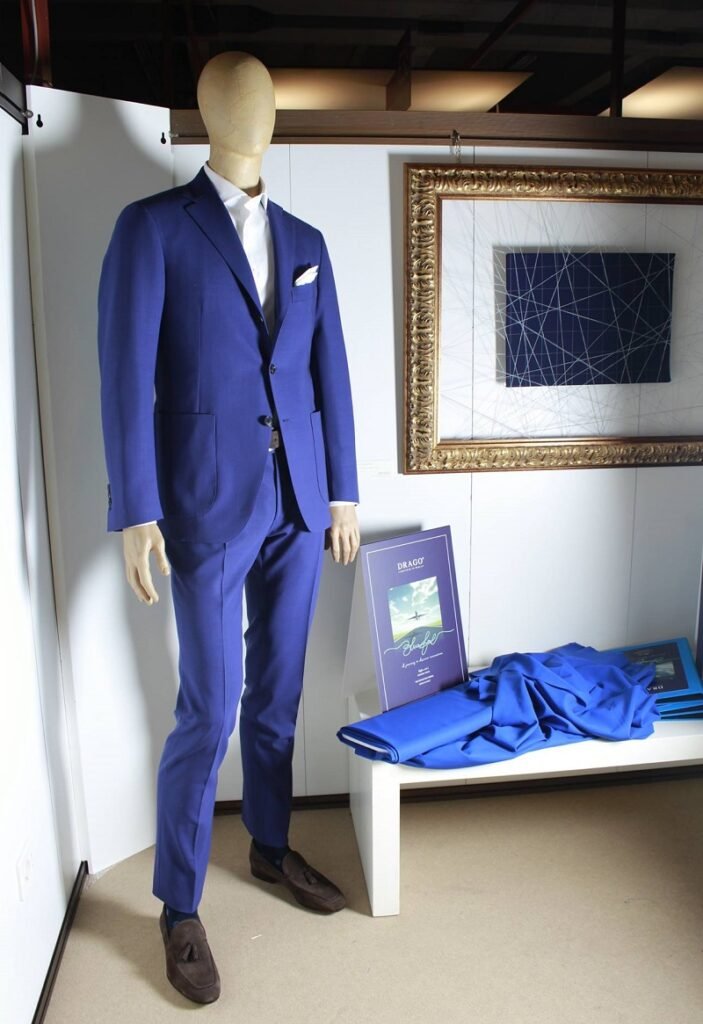 #3 Made-To-Measure (M2M)
Want to have a beautifully fitting custom suit quickly and efficiently? A made-to-measure suit is an answer! They are made from a standard pattern with only a handful of fabric options available. The final product will fit your height and shape, but it won't be 100% specific to your body. Such suits are more expensive than off-the-rack options but budget-friendlier than bespoke ones.
So, if you want a made-to-measure suit for yourself, you can blindly rely on us. Our mission at the House of Tailors is to deliver unparalleled made-to-measure suits that can meet all your expectations while providing the maximum level of comfort and confidence.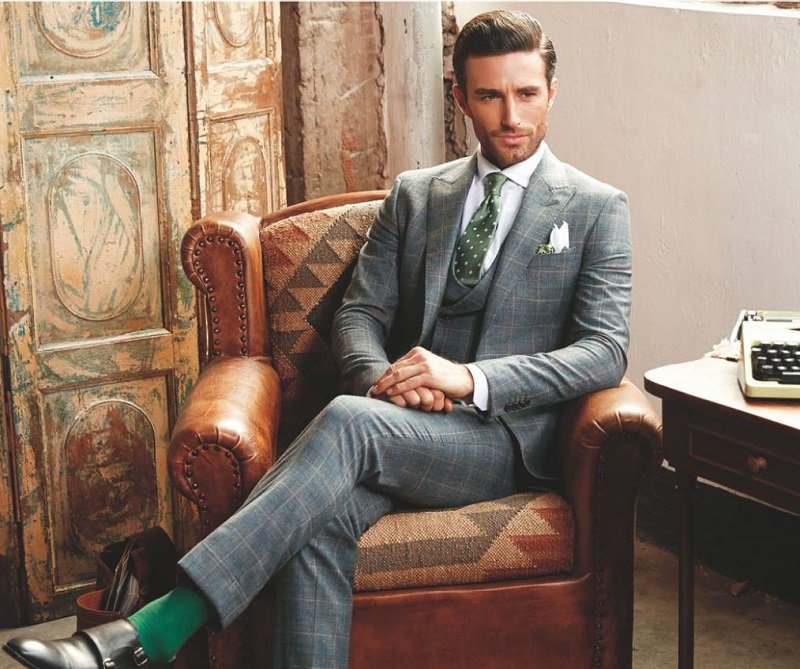 #4 Tailor Made (Custom Tailored)
A tailor-made or custom-tailored suit is a mix of bespoke and M2M suits to give you a high-quality garment in a decent price bracket. A tailor-made suit can help you create a pattern specific to your frame and preferences. You are free to choose the fabric, style, and colour for these custom suits. When the garment is ready for the customer to try on, he can still have the option of making some alterations.
The Experts of Men's Tailoring-House of Tailors
When you know your options, you can make informed and smart decisions about your next suit purchase. Quality takes time. It requires experienced craftsmanship to shape, reshape, stitch, measure, and press that perfectly fitted bespoke suit.
Our experts at the House of Tailors have the highest level of expertise for crafting elegant, versatile, and meticulously custom suits as per your needs. Head to our stores in Dubai or browse through our online catalogue for your next premium mens' suit purchase. Whether it is an off-the-rack or made-to-measure tailoring option that you choose, we are certain to provide you with exceptional service and unparalleled results!