House of Tailors Alterations Service – guarantees to give your clothes the Perfect Fit for your body and style.
Our alteration tailor initiates the alteration procedure by taking down your measurements and making adjustments in the garment as per the figures, your choices, and our knowledge.
Our tailors make changes in areas such as the waistline, buttonholes, neckline, hemline, collar styling, sleeves, etc., according to your input. You should never hesitate in telling us the editions and clothes repair you require as our aim is customer satisfaction and perfectly-fitting clothes.
We redo the stitching in clothes of famous brands without interfering with the clothing quality. Our client base is highly satisfied with the modifications we provide in jackets, trousers, jeans, leather clothes, suits, etc.
You can be assured of the overall design and pattern of your altered clothing item as our men's tailor is always available to guide you with the same.
We are happy to assist you in the clothing alterations and repair journey and welcome all inputs to create the finalised masterpiece.
Once you decide to come to us to alter your garment, you need to book an appointment with us. Our clothiers shall note your measurements and inputs about modifying your clothing item. If you are comfortable with our alteration estimate, our alteration tailor shall go ahead with the process.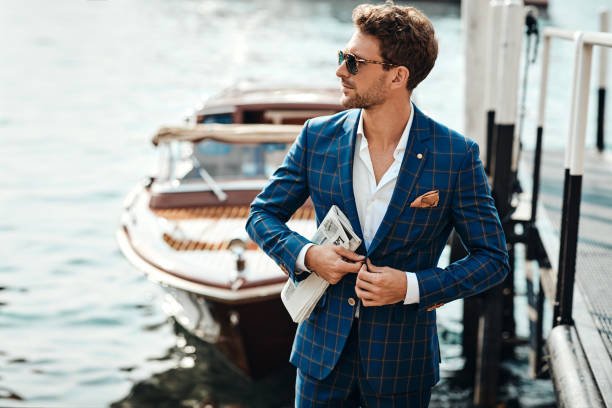 Bespoke and Custom Tailoring for Men - We believe that everybody deserves to feel their best in their clothes - so a Perfect Fit is always guaranteed.
The Merit In Craftsmanship – The House of Tailors is in the business of adding the final touches, minute details, and little tweaks that add up. You will understand if we brag a little about our family of professional tailors who magnificently bring our clothing to life. Our expert team in gents tailoring, which proudly offers the finest craftsmen, proudly produces our custom-tailored and customized suits by hand. Experience the best in class expertise at your service!
Intricate Details Make A Big Impact
Each of the master men's tailors at The House of Tailors has an unmatched attention to detail and a thorough understanding of the ideal fit for a suit. This incredible team offers our selective clientele, who seek quality, refined style, and a distinctive experience, the greatest custom menswear. Get garments that are designed with a master's eye.
Offering Infinite Personalization For The Ideal Fit
Our professional men's tailors put their all into making sure every stitch results in a garment that fits and feels exactly perfect. With your suit from The House of Tailors, you have the option of limitless customization, allowing you to change, tweak, and experiment to make a completely unique look. Starting from the beginning, we create custom designs just for you and your unique style. The details will ultimately enhance and complement your style!
Although we have gathered some design ideas for your unique men's custom suits, this is just the start of your best bespoke clothing experience. With our vast assortment of fabrics available for your custom-made suit, we have the ability to create a tailored look that perfectly suits any occasion and fulfills your personal preferences. Moreover, double-breasted and three-piece options are available for all of our men's custom-made and made-to-measure suits. You can plan a visit from our traveling tailor. Our men's tailor will walk you through the styling process to choose all the details and make your perfectly fitted made-to-measure bespoke suits once you have been measured and chosen a pattern.