Do you know that the word 'suit' comes from the Latin for 'to follow or pursue'? Well, a bespoke suit is quintessential formal wear for the modern man. This essential sartorial piece not only embraces your fine style but also defines your taste. But what does a bespoke suit exactly mean, and why do you need it? It is a garment that has been totally handcrafted using a pattern created just for the buyer by a professional artisan. A tailored suit will make you seem dashing to the hilt, whether you are in a boardroom or at your company's party. That is why custom suits are indispensable in any gentleman's wardrobe.
Looking to get one stitching for a special occasion? Read ahead to know –
What to keep in consideration choosing bespoke tailoring?
#1 Occasion
First, ask yourself on what occasion do you require bespoke tailoring or where do you want to wear this suit? Is this an everyday wear suit or for a special occasion? Or you just want to create an impression in an interview. So, before buying a suit, it is wise to know the occasion. It will assist you and your tailor in determining the overall style and design of the outfit.
#2 Fabrics And Patterns
From linen and cotton to velvet, a wide range of fabrics are available in the market. Consult your tailor to understand which will work the best for you. It is crucial to find the one that looks good on you to determine the final look. While you may not have a keen eye for fabrics, bespoke tailoring offers you a chance to consult an expert. At House of Tailors, our team will guide you through our fabric swatch books and help you make the right decision. Since bespoke tailoring offers customization to the tee – you can get the finest fit for a luxurious custom suit. 
Onto the next step: Patterns. While one can never go wrong with a timeless & solid-colored suit, opting for a pattern can add something extra. We understand that pattern may not be for everyone's frame – that's why our tailors will help you make the right choice so you don't end up with a suit you won't wear.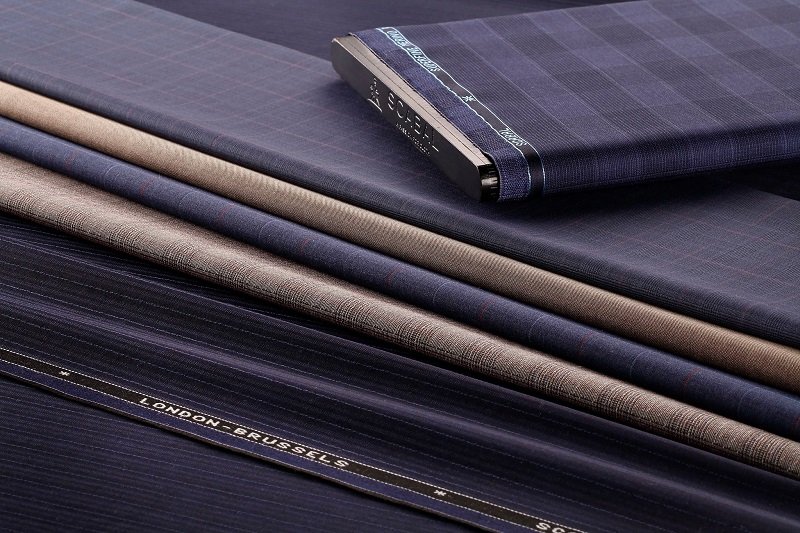 #3 Cut And Style
Cuts and styles that are versatile and elegant are always a good choice. They will not only make you feel good about yourself, but they will also help you dress nice on any occasion. However, before deciding on a Cut, consider your body type. If you are slender, large lapels should be used on your jackets and coats. Larger men, on the other hand, should choose tailored suits with two vents, which allow for the most
movement. There are three tailoring examples to consider:
· British Cut:
Stiff canvas gives a more controlled look to the jacket
Can be single or double-breasted
Features surgeon's cuffs, low gorge lines, and hacking pockets
· American Cut:
Three buttons, full-cut pants, and straight flap pockets.
Features natural shoulders and low armholes
Straight silhouette, no pleats, and a single vent
· Italian Cut:
Light cloth and light canvas with high buttons
Tapered waist, tight hips, and high gorge lines
Shorter jacket length and padded shoulders produce V-shape
Bespoke Tailoring by House of Tailors, Dubai
It may appear daunting to make a decision, but that is why we have specialists to assist you. We, at House of Tailors, take bespoke suits very seriously. Our finest tailors and most experienced advisers are here to help you choose a suit worth investing in. We are determined to give a unique experience & enrich our legacy standing as the best suit tailors in Dubai.
We even offer expertise in womens' suit tailor. And, just like that – we bring suiting solutions for all. For men to womens' suits, head to your nearest House of Tailors to get a consultation today!