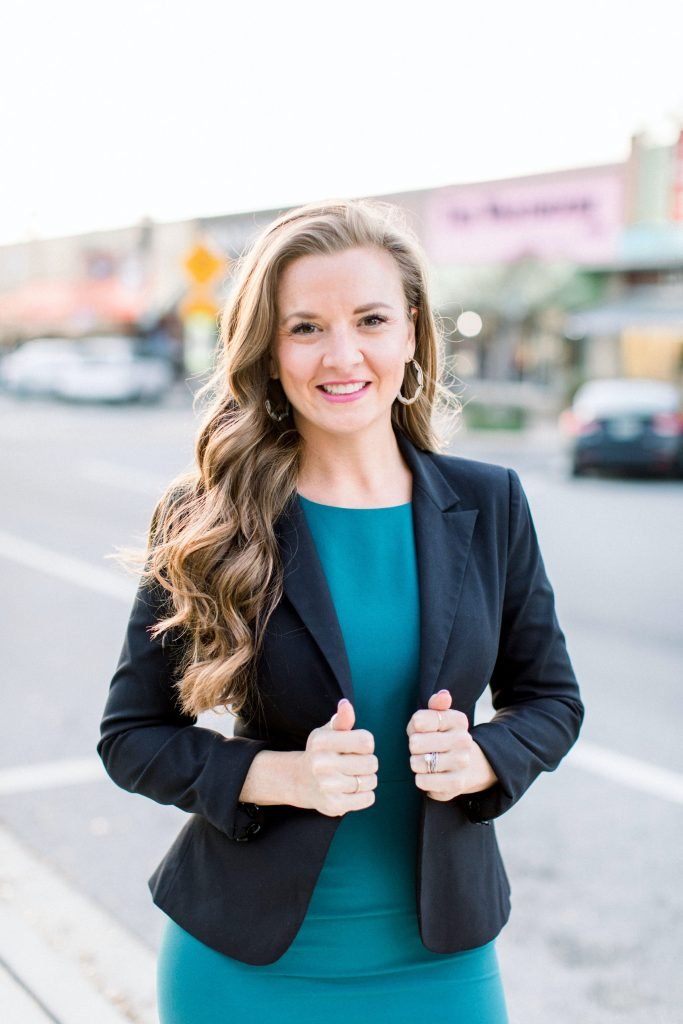 Today's corporate women need to think ahead to deal with projects, meetings, and unforgiving deadlines. But unlike men, they need to spend a little more time choosing a corporate wardrobe that is comfortable, functional, and stylish. During busy days, many women might find themselves standing in front of the mirror, feeling unimpressed with what they are wearing. But, with a few style tips and a little bespoke tailoring, you can create outfits that will help you maintain your stylish corporate look even during the busiest days.
With that in mind, we are going to take a look at this season's stylish corporate looks for women:
Attire For Interviews- your career starts with an interview and it's important to create a memorable first impression from day one. Your interview attire should project a smart and confident appearance. Keep your outfit polished and flattering. A great option is a combination of heels, a white shirt, and a slim-cut navy suit. Opt for dark-colored handbags and wear minimum jewelry for an interview.
Office Attire- when choosing the proper dress for daily office activities, your priorities should be comfort, functionality, and simplicity. If you move around much, it is better to wear pants, instead of skirts and fitted dresses. It is recommended to choose a neutral-colored outfit, so it's versatile for any business activity. Inject your personality by wearing a few brightly colored accessories that are still appropriate for business functions.
Cocktail Attire- cocktail business events are typically after-work occasions. Business professionals still need to look somewhat conservative, while appearing stylish and dressy. During cocktail parties, you should infuse a little personality in your business-appropriate cuts. For corporate women, a jeweled neckline, unique patterns, and flounced sleeves should do the trick. Enhance your look with appropriate jewelry, clutch, or pumps. Alternatively, you may consider wearing a slim suit, instead of a dress.
Summer Attire- your business attire must be comfortable, despite the blazing summer heat. It's possible to achieve this with lightweight dresses, skirts, and pants. Choose the right design, so you can keep a sophisticated look. Although you don't wear a blazer while working at your desk, you should keep one ready for a meeting. Regardless of how hot it is during the day, avoid wearing open-toe shoes because they are usually not office-appropriate.
Custom Tailoring & Alterations
When it comes to creating a professional-looking wardrobe that is both stylish and comfortable, it is important to use a custom tailoring & alterations service. Schedule an appointment with us today and let the professionals at House Of Tailors give your wardrobe a bespoke touch.
Contact House Of Tailors
To learn more, contact House Of Tailors today and shop our wide selection of bespoke tailor services including custom tailoring & alterations for men's and women's clothing.
If you enjoyed this article, please feel free to share it on your favorite social media sites.