Nestled between the shimmering coastline of the Arabian Gulf and the rugged Hajar Mountains, Sharjah, the cultural capital of the UAE, boasts a unique blend of tradition and modernity. From centuries-old markets to contemporary art galleries and pristine natural wonders, Sharjah offers an eclectic mix of attractions that showcase the rich tapestry of Emirati history, culture, and natural beauty. Here's our curated list of the top 10 tourist attractions in Sharjah.
1. Sharjah Museum of Islamic Civilization
Perched on the waterfront, this museum is a beacon of knowledge and understanding. It displays a vast collection of over 5,000 artifacts, highlighting Islamic art, history, and culture. Visitors can marvel at ancient manuscripts, ceramics, textiles, and astronomical instruments, representing the diverse and influential legacy of Islamic civilizations.
2. Al Noor Island
A serene escape in the heart of the city, Al Noor Island offers a blend of natural beauty and art. Its Butterfly House is home to over 500 exotic species, while the Literature Pavilion and unique sculptures create an inspiring ambiance. A stroll through its illuminated gardens at night is nothing short of magical.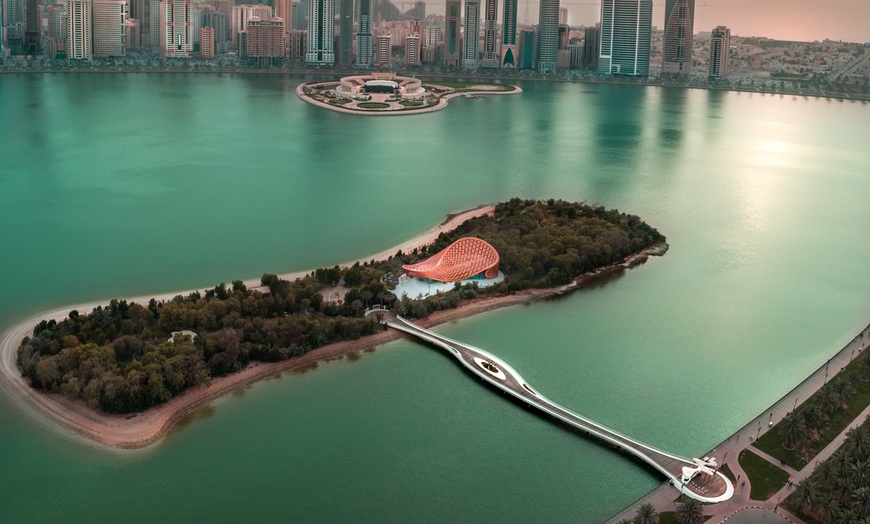 3. Central Market (Blue Souk)
Architecturally striking with its azure blue tiles, the Central Market is a shopping haven. With two main buildings – one dedicated to gold and jewelry and the other to textiles and handicrafts, this souk offers an authentic Middle Eastern shopping experience.
4. Al Qasba
This premier destination is Sharjah's answer to modern entertainment. It offers a plethora of attractions, including the iconic 'Eye of the Emirates' Ferris wheel, the Maraya Art Centre, and the Al Qasba Musical Fountain. The canal-side walkways lined with cafes and restaurants provide a delightful setting for relaxation.
5. Sharjah Art Museum
Art enthusiasts will be enthralled by the Sharjah Art Museum's extensive collection of works by Arab artists, spanning from the early 20th century to contemporary times. The museum's eight galleries are a testament to the rich artistic tradition of the region.
6. Kalba
An idyllic coastal expanse on Sharjah's eastern front, Kalba is renowned for its mangrove forests, pristine beaches, and birdwatching opportunities. The Kalba Bird of Prey Centre is particularly captivating, housing a variety of falcons, eagles, and hawks.
7. Mleiha Archaeological Centre
A journey into Mleiha offers a glimpse into the region's ancient history. Unearth the mysteries of the Bronze Age tombs, historical forts, and ancient settlements. The center also offers adventure activities, including dune bashing and trekking.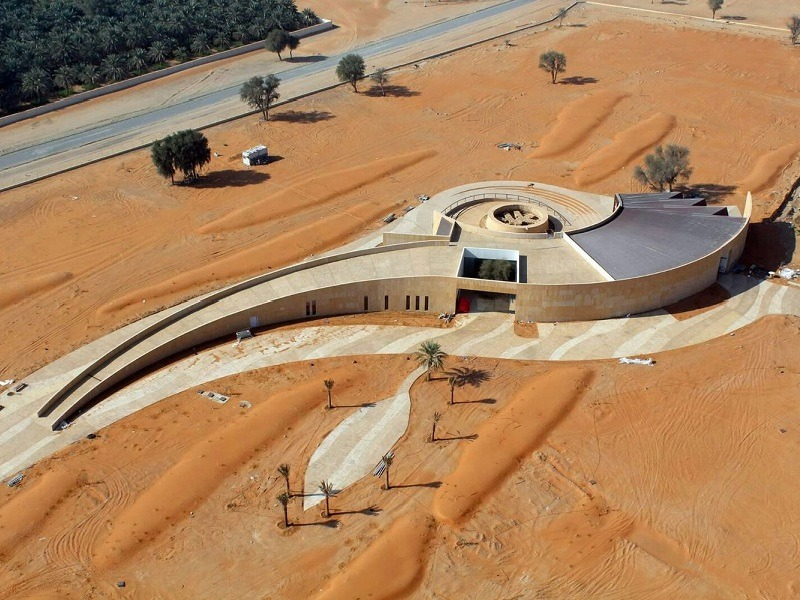 8. Al Majaz Waterfront
A vibrant leisure destination, Al Majaz Waterfront captivates visitors with its beautiful fountains, mini-golf courses, and an array of dining options. The spectacular musical fountain show, set against the backdrop of the Khalid Lagoon, is a must-see.
9. Sharjah Desert Park
A unique amalgamation of three venues: the Arabian Wildlife Center, the Sharjah Natural History Museum, and the Children's Farm. The park showcases the diverse flora and fauna native to the Arabian Peninsula, making it an educational and recreational venue for families.
10. Al Hisn Fort
Located in the heart of Sharjah's heritage district, Al Hisn Fort is a historical gem. Built in the 1820s, it served as the residence of Sharjah's ruling family. Today, as a museum, it provides insights into the emirate's history, traditional Emirati life, and the pearl trade.
Conclusion
Sharjah, often overshadowed by its glitzy neighbors, is a treasure trove of cultural, historical, and natural attractions. Its commitment to preserving its heritage while embracing modernity sets it apart, making it an essential destination for travelers seeking a deeper understanding of the Emirati narrative. Whether you're wandering through its souks, exploring its museums, or soaking in its natural beauty, Sharjah promises an enriching experience that resonates long after the journey ends.