We all appreciate casual Fridays at work, but is it really necessary to wear the same worn-out pair of jeans and a trusty plain t-shirt every time? We all have vivid memories of how we used apparel to express ourselves as youths. Why should the present be any different? So let's put the band merch and vintage t-shirts aside and see if there are any other ways to spice up your look for the upcoming dress-down Friday.
What does dress-down Friday entail?
On the last day of the workweek, employees are permitted to dress more casually thanks to the dress-down Friday policy. Depending on the company, this can mean anything from jeans and sneakers to khakis or dress pants and skirts. This is usually put into practice at businesses that need formal menswear, suits, dress shirts, and ties. Many firms believe that this is a simple benefit to provide employees.
Why are dress-down Fridays important?
1. Its an added benefit
This means that, unlike most other benefits like healthcare, food, or staff outings, it doesn't cost the business any money.
2. It raises productivity and morale
According to certain research, allowing employees to express themselves freely, right down to how they dress, can boost morale and motivation to work hard and provide better results.
3. Comfortable dressing
Those crisp trousers and shirts with ties and layers of suits can get uncomfortable at times. In such scenarios, dress-down Fridays can provide some comfort.
4. It is a great hit amongst the young employees
If you are looking forward to incorporating policies to keep your young employees motivated this can be a great start.
5. Nice way to show appreciation
Dress-down Fridays can also be a nice way to show that the company or boss is thinking about the employees.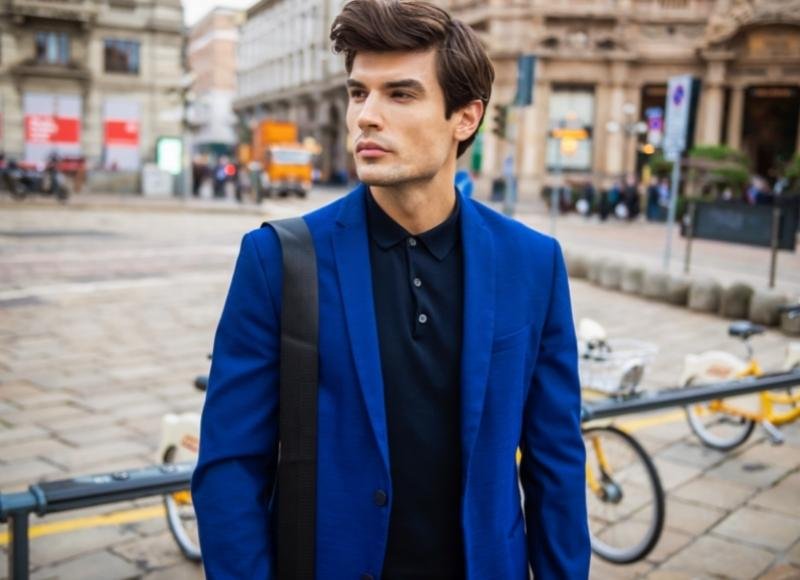 Here are some fashion elements that you can add to your dress-down Fridays.
1. Chinos
Invest in a pair of tailored chinos that fits you well. You should choose a pair of chinos that make you feel confident and at ease, whether you have a conventional cut or a current cut. Once you've discovered the cut that's just right for you, we advise purchasing at least two different colours to give your wardrobe more diversity. Sand and navy are traditional colours.
2. Jeans
While chinos are our favoured choice for casual Friday, you can also wear jeans at several places of employment. Jeans come in various colours. Alternatives to lighter wash Jeans that are more professional are dark wash Jeans in colours like black, indigo, or grey. Choose a shirt that matches your denim's colour to further enhance its appearance. For instance, wear a knit or sports jacket with white or light blue jeans. The combination of your jeans and another casual item, such as a t-shirt or hoodie, may be too loose for the office.
3. Pique shirts
A polo shirt can be a versatile alternative for casual Friday because it is a more informal option than a button-down shirt. It can be worn smartly with chinos or dark wash jeans, and it can be layered with a sports jacket or sweater. Check the dress code in advance to see if you may wear a polo on casual Friday, as it is a slightly less formal alternative than a shirt. Polo shirts may not be considered & collared shirts; by some companies, which could make you appear unprofessional on that particular day of the week.
4. Accessories
Wear a brown belt and shoes instead of keeping to the traditional black colour scheme. A tan leather belt and shoes, the finishing touch to any ensemble, will instantly give a sophisticated aspect to your casual Friday attire while keeping your look a little more laid back. Therefore, before adding accessories to your attire, always give it some thought. Certain colour schemes may look better when accessorised with brown, black, navy blue, or white items. You typically don't have to wear a tie on casual Fridays, which is another fantastic unwritten rule!