The moment a wedding invitation arrives at the doorstep; the dress code is the first thing that strikes the mind. Every fashionista would want to pick the top-notch sartorial options. There are mainly four categories: black tie, formal, semi-formal, and casual dress codes. Here are the dos and don'ts for the women's wedding guest attire to personify fashion with a gaze of authenticity.
Black Tie Guest Attire for Women: Precisely Formal Yet Chic
The black-tie dress code shows that the dress for the revelry would be precisely formal. To grace the occasion in optimal glory, consider a floor-length gown or a tuxedo and adorn it with sophisticated accessories.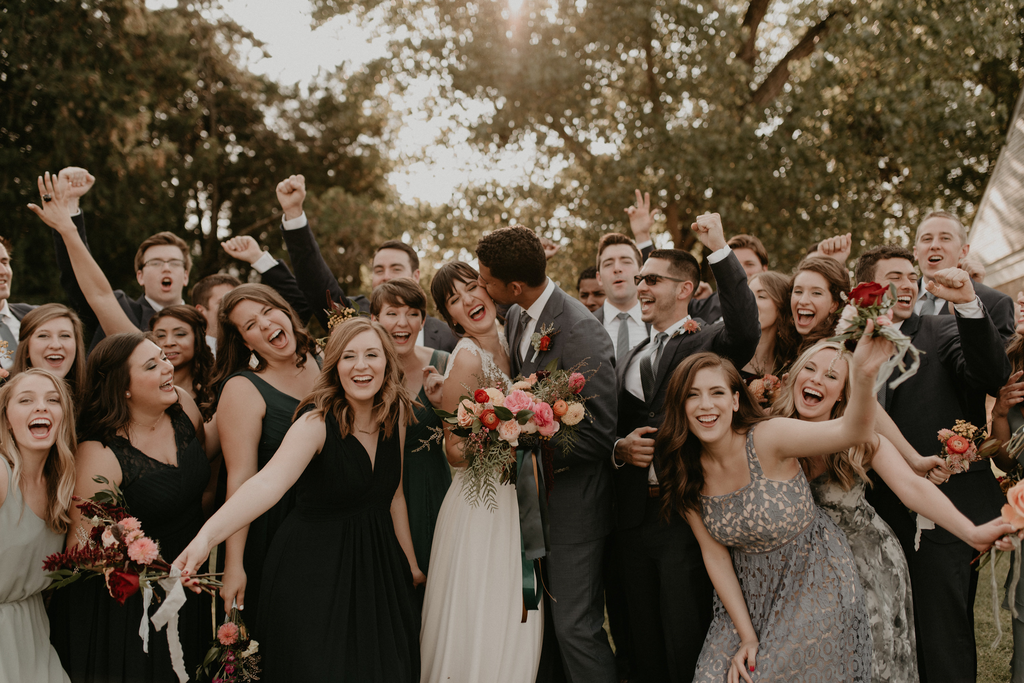 DOs
The gowns made with tasteful fabrics and formal aesthetics are the go-to ensembles for a wedding suit for women.
Go for an elegantly designed tuxedo for a chicly formal look.
Accentuate your look with alluring shoes such as pumps, minimalistic flats, or strappy sandals.
DON'Ts
Since red, white, ivory, or off-white colours are generally kept for those getting married, contemplate bold or subtle coloured attires.
Stick to floor-length outfits and refrain from short dresses or midis.
Formal Wedding Guest Attire for Women: Epitomizing Grace and Elegance
This dress code epitomises a less formal look than the black-tie one. However, the styling options are somewhat similar. The only difference is that it is appropriate to show your ankles in formal attire.
DOs
Wear a suit or a tuxedo in bold colours such as charcoal grey and dark navy would.
Try the classic styles such as puffy sleeves or a squared neckline.
DON'Ts
Try avoiding the casual fabrics and go for poised and luxurious ones.
Complementing your suit with graphical t-shirts underneath is not recommended; instead, choose a silky camisole.
Cocktail or Semi-Formal Women's Wedding Guest Attire: An Amalgamation of Style and Verve
This dress code is a blend of laid-back styles filled with exquisite flair. The fashionable ladies' suits for weddings and midi dresses would be ideal for nailing the occasion.
DOs
Flaunt casual ensembles adorned with trendy prints or cool colour palettes.
Wear simplistic, flamboyant, and bold jewellery instead of a diamond one.
Take out your favourite midi dress or frocks and pair them with splashy heels.
DON'Ts
Club attires are unsuitable for weddings; ditch the nightclub outfits and opt for something more formal.
Do not carry informal accessories such as casual toes or backpacks; instead, go for an elegant mini purse.
Women's Casual Wedding Guest Attire: Flamboyancy with Formalness
The casual dress code embodies a spontaneous look elevated with formal panache. Show off your charisma and fashion-forwardness by donning something you would look up to for bridesmaids' brunch.
DOs
Pick out a waistcoat with complementing trousers or a cool sleeveless top with a pair of slacks.
Select the outfits made with linen and get away from the formal ones.
Wear an adorable sundress for summertime gatherings.
DONTs
Avoid wearing sneakers, flip-flops, or beach sandals. Prefer low heels or minimalistic flats for optimal comfort.
It is a straight no for denim jeans, skirts, or cut-offs.
The Final Thoughts
There are many factors to consider when choosing a wedding guest dress. The venue, time of year, and formality of the event all play a significant role in determining the outfit choice. Stick to the tips mentioned above to steal the spotlight effortlessly. Want a perfect elegant attire for your next wedding? Head to House of Tailors to get your custom suit made by expert craftsmen.