Making an everlasting first impression is crucial, and that's why lapels are essential. From classic checks to bold stripes, lapels are a great way to add sophistication and an air of confidence to any look. They help you raise the bar on style, turning any demure attire into a statement piece.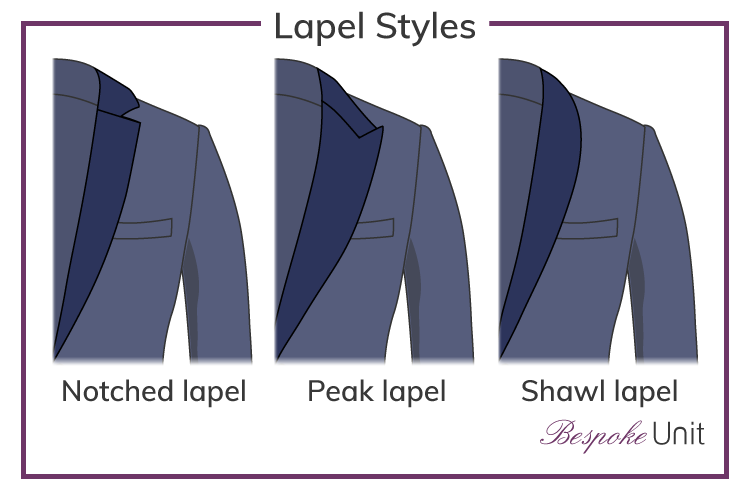 The right suit lapel can be the perfect way to distinguish your look and reflect your personality – making you stand out. It may seem like a small aesthetic detail, but it can elevate the look to the next level. From classic notch to the timeless shawl to modern peak lapels, learn about the nuances that set these three apart!
Notched Lapel- For that Sartorial Oomph
With its slimming fit, this lapel will give you a sharp look you are after. It is characterised by a small triangle-shaped cut out at the collar, known as the notch, and is located between the two sides of the collar. This notch gives the bespoke suit a distinct and refined look. The depth and shape of the notch can vary, but it is typically kept shallow.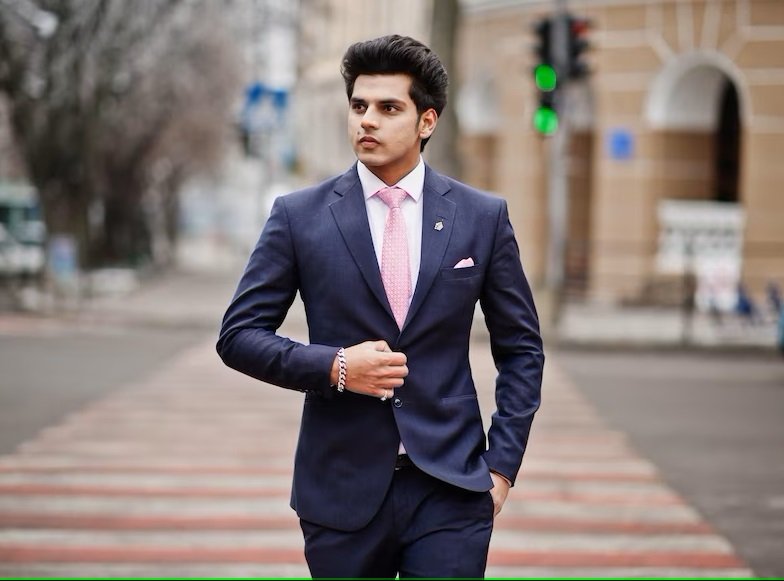 Suitability for Occasion: The speciality of a notched lapel lies in its clean lines and sharper angles. Thus, they are appropriate for various occasions, from business meetings to dinner parties and casual hangouts to formal ceremonies.
Shawl Lapel- A Mark of Understated Elegance
Shawl lapels are created by folding the fabric of the lapel over itself, creating a smooth, curved shape. This style is usually made from wool or other sturdy fabrics and can be seen on tuxedos, suits, and even some blazers. From the width and shape of the lapel to the material used, there are many ways to customise this tuxedo lapel.
Suitability for Occasion: Shawl lapels can easily become your go-to choice for formal and casual events. They are usually carved over tuxedos, which makes them a good choice for high-end settings.
Peak Lapel: Epitome of Formal Flair
They have pointed tips extending from the collar to the shoulder seams, giving the suit a more formal look. As the name implies, peak lapels have a peak at the shoulder higher than other lapels. This feature adds an extra layer of sophistication to formalwear or statement suits.
Suitability for Occasion: Since peak lapels flaunt a more professional appearance, it makes perfect for corporate affairs and special occasions like weddings or black tie events.
What is the ideal width for a lapel?
The width of the lapel depends on every individual's frame. A wide lapel is not recommended if you have a lean physique, as it will take over your suit or jacket. Similarly, pencil-thin lapels would not look good on men with well-built silhouettes. The ideal width for a lapel ranges around 2 to 3.5 inches, but you can customise the same as per your body type. The lapel should complement your attire rather than overpowering it.
Wrapping Up
A lapel can add a touch of sophistication and subtle elegance to your appearance. Whether you want to look dashing for an event or flaunt a professional look, House of Tailors' range of lapels can do the trick. They help you set the tone for any ensemble and stand out with pin-sharp perfection.