The tuxedo is the epitome of men's formal wear. Synonymous with elegance and sophistication, a well-fitted tuxedo can make any man look dashing. However, the overall impression can be significantly influenced by the shoes worn with it. After all, footwear plays an integral role in defining a man's look. So, which shoes should you wear with a tuxedo?
The Classic Choice: Patent Leather Shoes
When you think of tuxedo shoes, the immediate image that likely comes to mind is the classic black patent leather shoe. Known for its shiny finish, patent leather shoes are the traditional choice for black tie events.
Why Opt for Oxfords?
The most popular style for tuxedo footwear is the Oxford. Characterized by its closed lacing system and sleek design, Oxfords offer a refined and understated elegance that pairs perfectly with the sharpness of a tuxedo.
Loafers: A Modern Twist
While Oxfords and patent leather shoes are staples in tuxedo footwear, loafers are becoming an increasingly popular choice, especially for those aiming for a modern touch. Velvet loafers, in particular, provide a trendy yet classy alternative.
The Importance of Color Coordination
While black is the conventional choice – and for good reason, given its versatility and timeless appeal – other colors like deep navy or rich burgundy can add an element of uniqueness to your look. However, ensure that they complement the color palette of your tuxedo.
To Shine or Not to Shine
While patent leather's shine is a classic choice, matte finishes are also acceptable and can offer a more subtle look. Depending on the occasion and your personal style, you can opt for the shine level that suits you best.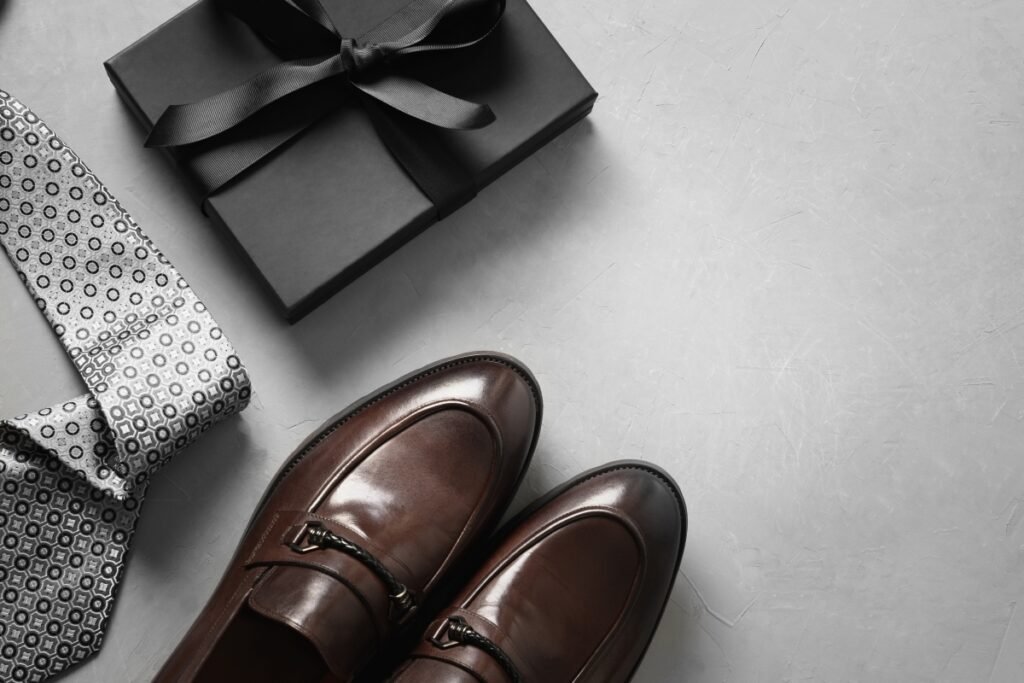 A Few More Tips:
Always ensure your shoes are well-polished.
Choose socks wisely. Traditionally, black silk socks are the way to go.
Comfort is crucial. Regardless of style, ensure the shoes fit well and are comfortable for extended wear.
Conclusion
Whether you're attending a black-tie event, a wedding, or any formal occasion, the right pair of shoes can elevate your tuxedo look. Remember, while style and aesthetics are vital, comfort should never be compromised. After all, confidence is the best thing a man can wear, and nothing boosts confidence like a comfortable pair of shoes paired with a sharp tuxedo.