It's no secret that dressing appropriately is crucial, especially in the business world. And while some men may think that youthful and statement clothing is the way to go, it can often come across as immature. On the other hand, some may feel that dressing maturely means rocking an old-fashioned suit. But have no fear, all the stylish comrades out there! At House Of Tailors Dubai, we share some tips on how to achieve a look that is both smart and sharp. So let's buckle up, button down, and dive into the world of dressing up smart, irrespective of the occasion.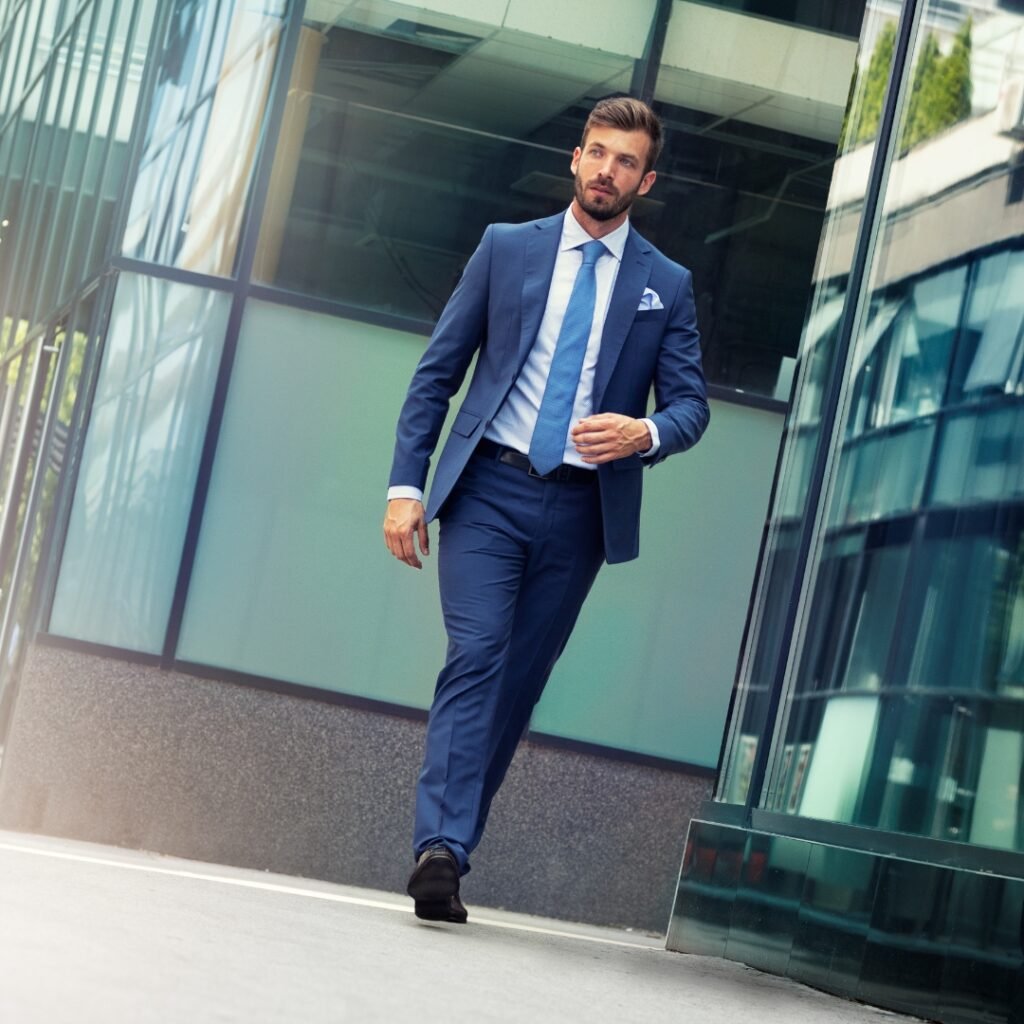 1. It's All In The Fitting
Let's face it, a well-fitted, bespoke suit is a must-have in any stylish gentleman's wardrobe. When shopping for your smart suits, pay close attention to the shoulders because you can easily tailor the chest and waist. Say no to flashy trends and novelty suits that scream "look at me," but won't last long. Instead, go for a dark, two-button, single-breasted suit with moderate detailing.
2. Don't Go Overboard With Accessories
It's important to sync your accessories with your tailored suit by selecting colors that complement each other. Avoid matching them up completely as it can look too forced. When it comes to pairing your shirt and tie, opt for a darker shade than your jacket for a more refined look. Don't go overboard with the accessories – less is always more. Remember, it's all about achieving an air of nonchalance and having one focal point to keep things interesting. House Of Tailors Dubai is your key to owning any stylish accessories. You ask for it and there will be a plethora of ties, lapel pins etc. to choose from!
3. Say Yes To Colors
Adding a pop of color to your tailored suit can help you stand out in a sea of neutrals. While classic colors like black, navy, and gray are always in style, bolder colors like emerald green, burgundy, or even electric blue can really make a statement. So, now, whether you opt for a sunny yellow tie or a daring red suit, don't be afraid to show your true colors (pun intended) and stand out from the crowd!
Remember, the key is to keep the rest of your outfit understated!
4. The Shoes Make The Look
Investing in a high-quality pair of dress shoes is essential when suiting up. Stick to classic styles like oxfords or loafers in neutral colors, and ensure they fit well and are well-maintained. Your shoes should match your belt in color and style, and leather soles are recommended for a polished look.
5. Going Sockless Is Okay
Going sockless can add a modern and casual touch to your suiting game, but it's not suitable for all occasions. Reserve this look for more casual settings. Stick to classic dress socks if you're not comfortable going sockless.
6. Stick To Classic Shirts
When it comes to shirts, it's best to stick to classic styles and colors. Opt for solid or subtly patterned shirts in neutral tones like white, blue, or gray, as they are versatile and timeless. Classic styles like the button-down collar or the spread collar work well with most suits and can easily transition from day to night.
7. Opt For Double-Breasted Blazer
If you're looking to switch up your suiting game, consider trying a double-breasted blazer. This classic style can add a touch of sophistication and elegance to any outfit. Opt for a slim-fit cut and stick to classic colors. Pair it with tailored trousers or chinos for a polished look, or dress it down with jeans for a more casual vibe.
Final Word
Now with professional styling, it's easier than ever to get your bespoke suits designed with a team of skilled tailors. Exhibit A: House Of Tailors Dubai where you can get custom-made suit without any hassle!