In the realm of fashion, women's suits have stood the test of time, transitioning from mere office staples to versatile pieces suitable for various occasions. While traditionally seen as the epitome of corporate attire, today's suits have broken through these boundaries. Let's dive into the when and where of wearing women's suits in this modern era.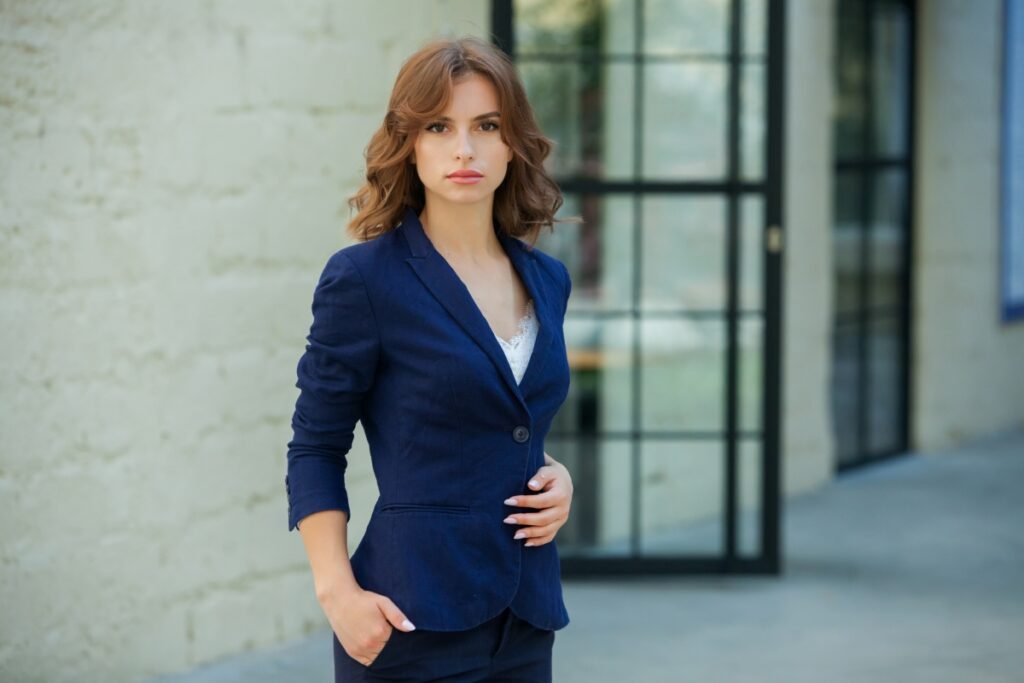 1. The Corporate World
The obvious choice: Boardrooms and meetings. A well-tailored suit in neutral colors like black, navy, or grey exudes confidence and professionalism. Paired with a crisp blouse, it's the classic choice for negotiations, presentations, or any day you wish to command the room.
2. Casual Brunch
Yes, you read that right! Opt for a relaxed-fit suit in a soft color or playful pattern. Pair it with a casual tee, some statement jewelry, and sneakers or sandals. This laid-back look is both chic and comfortable.
3. Evening Soirees
Choose suits in luxurious fabrics like satin or velvet for evening events. Dark jewel tones, paired with delicate blouses or even lace camisoles, make for an elegant ensemble. Complete the look with heels and statement earrings.
4. Weddings and Formal Events
Forget the dresses; suits can be a stunning choice for formal events. Opt for a tailored pantsuit or even a skirt suit. Play with textures, patterns, and accessories to elevate the look.
5. Creative Spaces
Art galleries, design studios, or any creative workspace often appreciate a break from the norm. Wear a bold, patterned suit or mix and match different blazers and trousers. The key is to express your personal style.
6. Date Night
Why not? A sleek, black suit with a feminine touch, perhaps a soft silk blouse underneath or a belt to cinch the waist, is both powerful and alluring.
Conclusion
The beauty of the women's suit lies in its versatility. With the myriad of cuts, fabrics, and colors available, there's a suit for every occasion and every woman. Whether you're going for powerful and professional or relaxed and playful, the suit is a wardrobe essential that can be adapted, accessorized, and styled to fit any event. Embrace the trend and make the suit your own, regardless of where you're headed.